Orientation Sunday & Fellowship Meal
Orientation Sunday & Fellowship Meal
Sunday, September 10, 2017

Important: This event has already occurred.

10:00AM - 1:00PM
Elk Point Baptist Church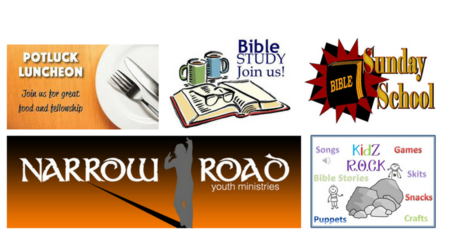 Orientation Sunday is when the various ministries inform us of the upcoming programs:
The Sunday School Superintendant shares with the congregation what the fall studies will be, and the assigned classrooms and teachers.
Bible Study leaders tell us what they will be studying and where
Narrow Road Youth Group and our KidZ R.O.C.K program highlight what they will be doing as well.
After the service we will be having a potluck and hope to see you there.
Ministry Sunday School Ministry
Return to Events
---